Daily Wellness. Amplified.
Regular price
Sale price
$49.95 USD
Unit price
per
Sale
Sold out
How to use

Start with 16-24oz of water, to Find Your Sweet Spot™.
Pour in one stick of One-Shot Water Amplifier.
Stir or shake vigorously until fully dissolved. (Contents may settle, so keep stirring or shaking as needed.)
Chill if desired.
Enjoy daily for optimal hydration, improved immune function, and a healthier gut!
View full details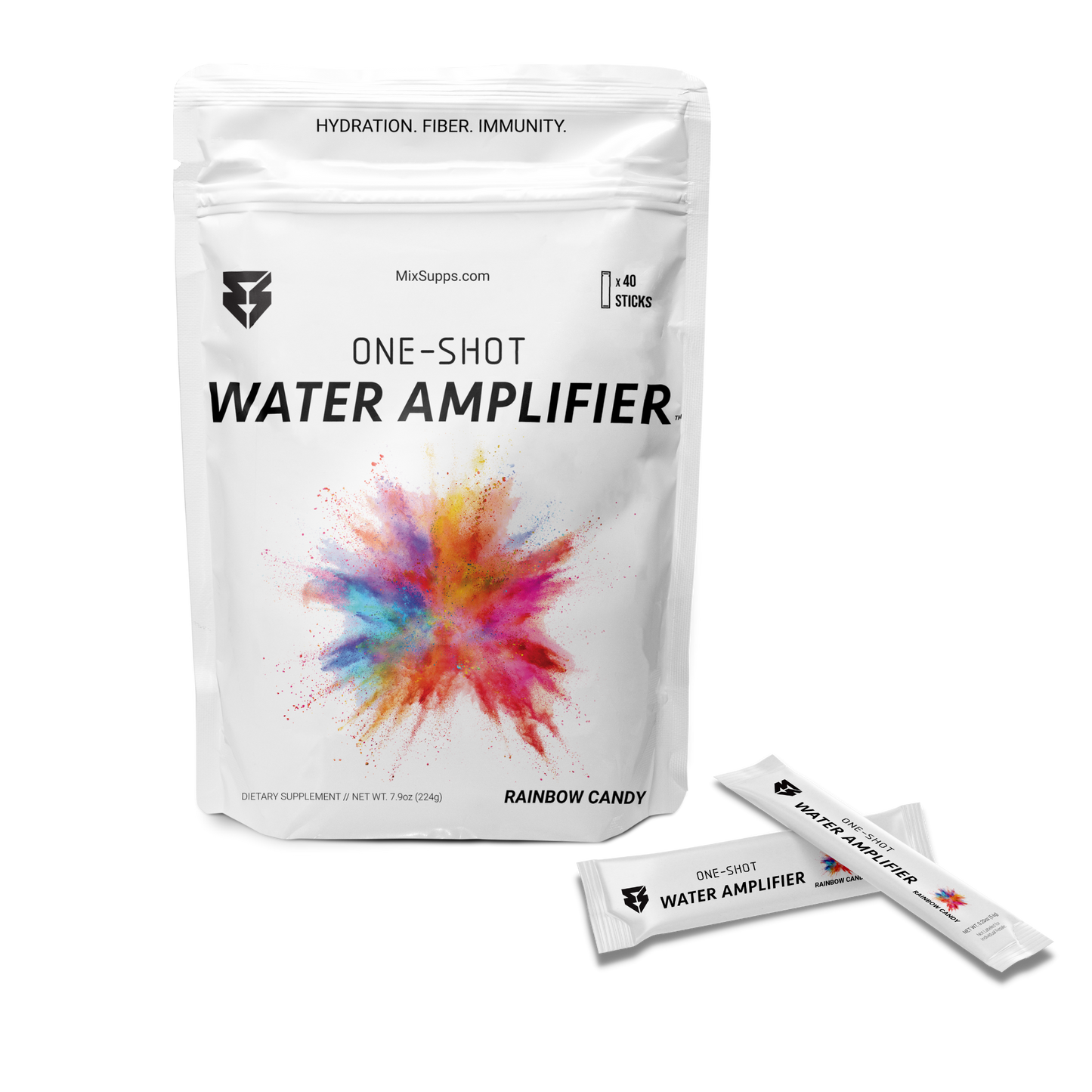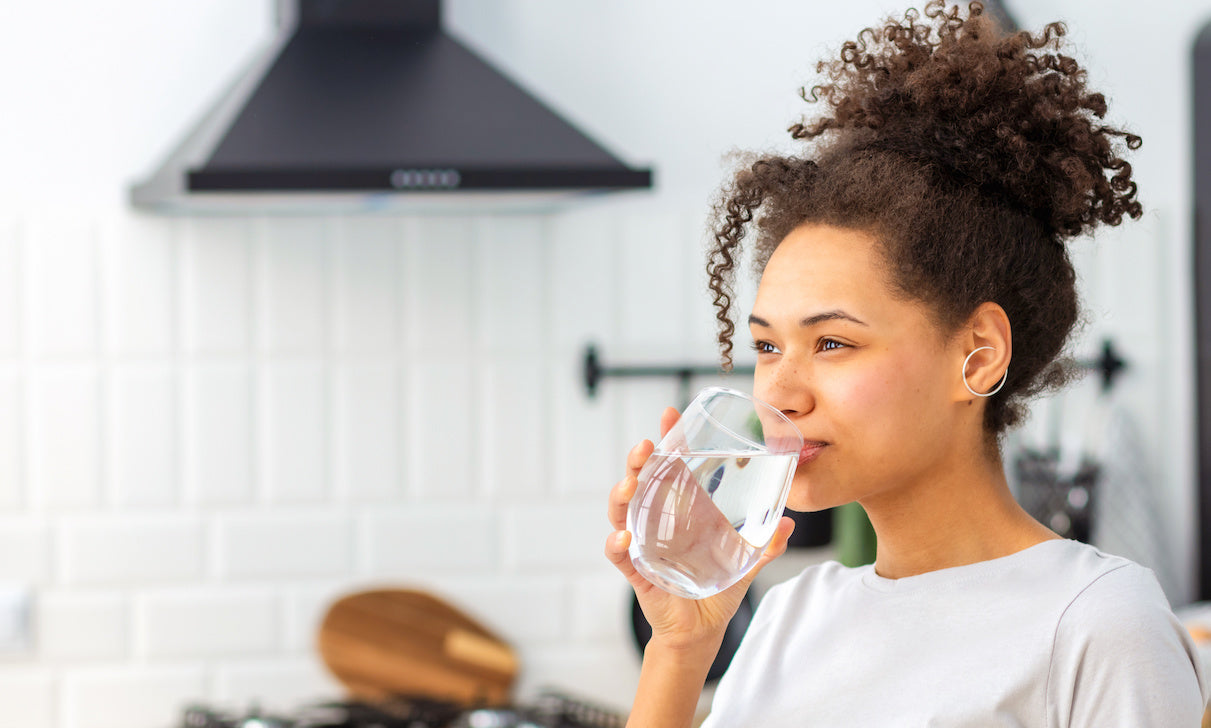 Let's start with the facts
Staying hydrated and healthy in our fast-paced world can feel like a full-time job. Trying to juggle: exercise, meal prep, journal, develop relationships, or take care of a family can be overwhelming. And that's where One-Shot Water Amplifier comes in. A daily wellness drink that replenishes lost electrolytes, boosts your immune system, and promotes better gut health, all in One-Shot. It's packed with:

- Electrolytes (Supports the nervous system, blood volume, tissue repair, and hydration).
- A patented beta-glucan (Nutramunity) (Supports faster immune system response time).
- Vitamin D3 (Supports immune system function, hormones, calcium absorption, and reduces inflammation).
- Zinc (Supports immune system function and healing).
- Resistant Dextrin fiber (Supports gut health, digestion, and body composition).

These ingredients work together to support a healthy body AND help you hydrate. So you're not just drinking water, you're amplifying it. So, whether you're a busy parent, a fitness enthusiast, or just someone who wants to feel their best, One-Shot is your ticket to a healthier, more hydrated life.
How One-Shot Water Amplifier
Improves Your Health in 3 Easy Steps
STEP 1: HYDRATE
One shot replenishes lost electrolytes, promoting optimal Hydration. This helps maintain fluid balance, ensuring, your body function efficiently throughout the day.
STEP 2: IMMUNITY BOOST
Step 2:
With a powerful blend of nutramunity, Vitamin D3, and Zinc, One-Shot fortifies your immune system.
This trio works together to defend your body against common illnesses and keep you feeling your best.
STEP 3: NOURISH
One-Shot's Resistant Dextrin fiber
Nourishes your gut, promoting overall health. A healthy gut contributes to a strong immune system, heart health, brain health, improved mood, healthy sleep,
and effective digestion.
Energize your hydration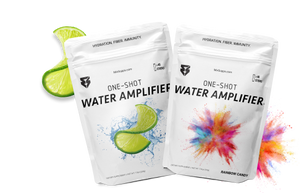 0g Sugar
No cane sugar, corn syrup, or sugar alcohols.
Immunity Boosting
A blend of Beta-Glucans, Vitamin D, and Zinc to improve your body's immune functions.
Convenient
Packed into single serving sticks that you can throw in your purse, pocket, or vehicle.
High Fiber
As much fiber as a serving of leading fiber supplements.
Electrolyte Boost
A blend of Sodium, Potassium, and Magnesium to restore your electrolyte balance.
Amazing Flavor
Formulated so you can get the most from your water AND taste delicious.
Ingredients
Nutramunity™

A beta-glucan extract that helps to increase your immune function and reduces inflammation.

Zinc

Zinc has been shown to improve immune function and metabolism.

Vitamin D3

Vitamin D3 has been shown to help with calcium absorption, immune function, hormone balance, and mood regulation.

Redmond Real Salt®

Unrefined, ancient, and full of trace minerals that are essential to our body.

Resistant Dextrin

Has been shown to help repair the gut lining and help with digestion. Gentle and easy to digest.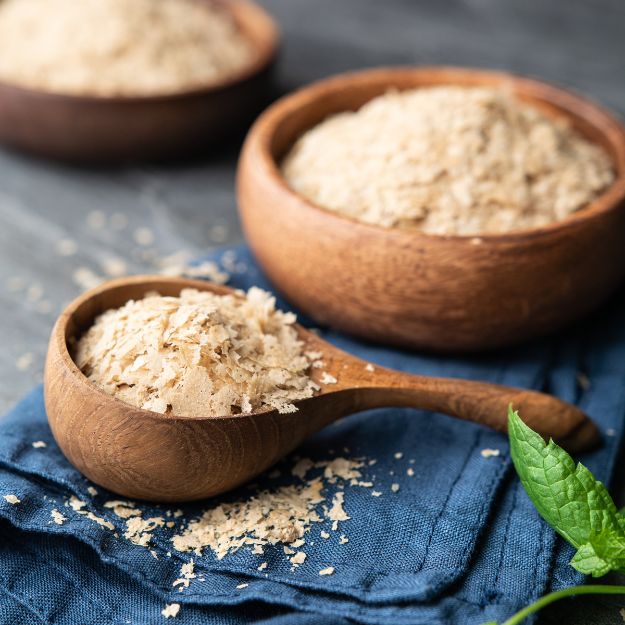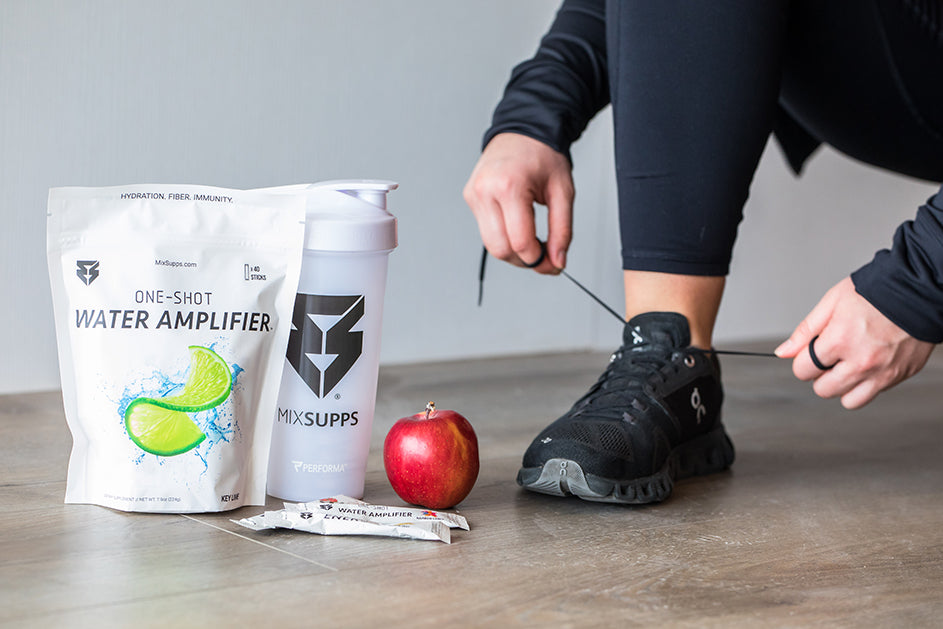 Frequently asked questions
Can I take One-Shot every day?

Yes. We actually recommend one serving daily. The ingredients we picked for One-Shot actually work better when taken on a daily basis so your body develops a serum level in your blood.
Is One-Shot Safe for kids?

Yes, one-shot has been formulated to be safe for children to consume.
What ingredients are used in MixSupps products?

MixSupps uses the best, clinically studied ingredients mixed with delicious, ZERO SUGAR flavors to make your water as enjoyable & effective as possible.
Are MixSupps products suitable for vegetarians/vegans?

Yes, all MixSupps products are suitable for vegetarians and vegans. We carefully screen each supplier to ensure they comply with the highest quality standards.
Are MixSupps products tested for purity and quality?

Yes! Each batch of MixSupps products are tested by a 3rd party lab for purity and quality.
Why Choose One-Shot Water Amplifier? Let's Compare.
One-Shot Water Amplifier
Other 'Hydration' Products
AS FEATURED IN: